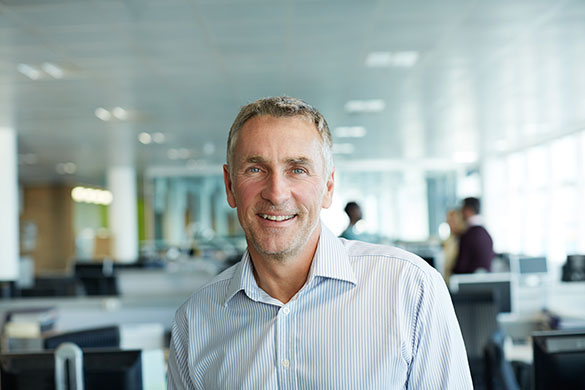 Support when you need it most
The mental health and wellbeing of each individual employee is our primary focus. We know that mentally healthy employees are happier, more productive and are better able to contribute to organisational success. Our confidential services are delivered by experienced psychologists and social workers with expertise in providing EAP support.
Support your people & watch them thrive
Complete services to support your people
EAP Counselling
Our EAP counselling service is designed to help employees or their family members work through personal or workplace concerns. They may choose to access this service as a preventative measure or in response to a particular issue. When contacting our service, they will first speak with one of our specially trained intake workers who will allocate an expert and professionally registered clinician. We offer a range of options including face-to-face, telephone and video counselling to suit the needs and preferences of each person.
Crisis Counselling
We understand that at times, people may contact our service during a time of crisis or when experiencing extreme levels of distress. In these cases, we ensure that our responsive EAP counselling service is available around the clock. Our clinicians are specially trained to provide telephone counselling in these urgent situations and offer guidance about other suitable support services.
Skills for Psychological Recovery (SPR)
Looking for practical tools to work through trauma symptoms? Caraniche at Work offers Skills for Psychological Recovery, as developed by the Australian Centre for Post Traumatic Mental Health. This service sees our clinician work together with the employee to identify and navigate their most troubling trauma symptoms. The service includes practical activities for employees to complete between sessions, and can be accessed as a stand alone service, or provided alongside EAP counselling.
Career Support/Development
Workers regularly access our service for assistance navigating their career paths or discovering new opportunities. Our clinicians will guide them to unpack and address their performance needs or learn to identify their professional development goals. People may also use this service as an opportunity to workshop some of the practical aspects of career development such as resume writing, job searching or even practice interview techniques with their clinician.
Clinical Supervision
Our clinical supervision service focuses on the safety of employees working in a clinical setting, while placing particular emphasis on their clinical work. Our supervision techniques take the individual, their work environment and their clients into consideration and aim to align with individual skills, experience, stage of development and learning needs. Individuals will be able to see progress through the development of reflective practice techniques, self-care, and clinical skills. Clinical supervision also helps individuals to understand and contextualise organisational objectives and relate these to practice and boundaries.
Take the first step to improving your workplace wellness.
And don't worry, we won't spam you!