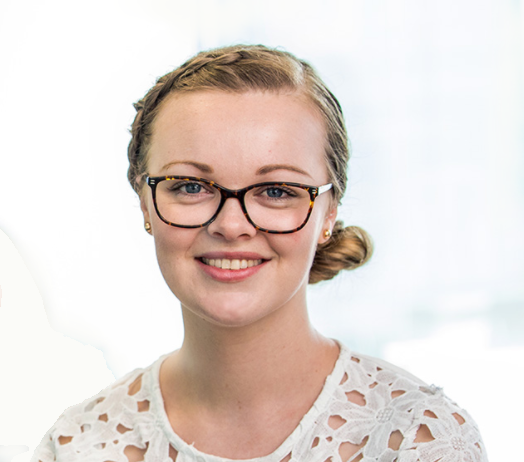 As the Intake Team Coordinator at Caraniche at Work, Carly ensures the daily operations of our Intake team run smoothly, while also working with our Customer Support Lead to meet our customers' needs and assist them in supporting their staff. Carly is also a trained debrief/Critical Incident Response facilitator.
What brought you to this role?
I have always been interested in mental health and wellbeing and started studying in the field of Psychology before working at Caraniche. Enjoying my studies and looking for a role more aligned to my interests, I started working at Caraniche four years ago and haven't looked back since. It's been fantastic to put what I've learnt into practice and working at Caraniche has really kept me motivated to continue with my studies.
 What do you enjoy most about the role?
It's so rewarding being able to help people when they are at their lowest. Being the first person that picks up the phone is an important job, because a lot of people struggle making that first call. It's really nice to hear clients say that we made them feel comfortable during that process and that they feel so much better after speaking with us and making that first step. Coming from a customer service background, I also really enjoy working with our customers and helping them to build their company-wide wellbeing strategy for their staff. Working together towards the same goal is really motivating and it's great being able to partner together to achieve fantastic outcomes.
Being the first person that picks up the phone is an important job, because a lot of people struggle making that first call.
 What have you found useful to support wellbeing at work during COVID-19?
Staying connected and looking after ourselves has been our main focus during the last 6 months. Now more than ever, we're finding that people are reaching out for professional help, especially as their usual support network and self-care strategies aren't as easily accessible. It's been really important to find new ways to look after ourselves and stay connected. Often simple things like picking up the phone rather than emailing colleagues or customers gives a great opportunity to speak with someone you may not have seen or spoken to for a number of months. This really helps in having those conversations that are missed in the office kitchen, often with colleagues who aren't in your team. Also trying not to put too much pressure on yourself. It's a really challenging time, and we're all human – we can't expect these circumstances to have no impact on the way we feel and how focused we are at work or at home, and that is ok.