Jen Furby – Clinical Operations Lead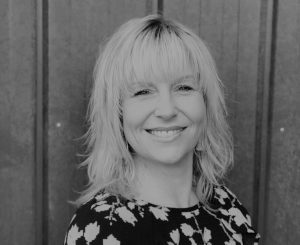 Jen Furby moved from New Zealand to Australia a decade ago, driven to make a difference to the lives of young people. After 13 years in frontline roles in alcohol and other drugs, homelessness, youth services and management, Jen is now Clinical Operations Lead at Caraniche at Work.
Whether training the MFB and CFA in vicarious trauma or local councils on how to manage ice, alcohol and other drugs in their communities, Jen's experience as a frontline provider means she can easily relate to customers, clients and their needs.
Before she took up the role of Clinical Operations Lead at Caraniche at Work, Jen managed a 24/7 youth crisis refuge and a dedicated team of case managers for Wayss, a Homelessness Service in Dandenong, Victoria.
Prior to this, she was a team leader for a day program that provided supported accommodation for 16 to 25 year olds. Here Jen worked with young people seeking support in their abstinence from alcohol and other drugs.
Outside of her working hours, Jen has been a board member for the Youth Affairs Council of Victoria, the peak advocacy body for the youth sector and young people in Victoria, and is currently studying a Diploma of Business – Governance.
She sits on RMIT's Industry Advisory Committee for Community Services qualifications and has been invited to share her expertise as a sessional teacher in 2020 at the School of Vocational Design and Social Context.
"I had involvement with services as a young person and had some really significant people help me along the way," says Jen. "For me, it was always really important not only to give back but to help young people turn their lives around."
Today, Jen manages the team of internal and associate clinicians who deliver the Caraniche at Work EAP programs and Critical Incident Response – where she relishes the opportunity to extend her care to the carers.
Today, Caraniche at Work works with people located throughout Victoria and interstate, offering services to suit a range of industries and needs. This includes delivering training on a vast range of topics related to Workplace Wellbeing.
"Caraniche at Work now operates in many different locations, so part of my role is making sure we have the appropriate clinicians and trainers available to support our clients, wherever they are," says Jen.
"We deliver training that's essential to many workplaces," says Jen. "I'm really proud of the work we've been doing with emergency services and even more astounded by what they face in their work every day."
"Our emergency services personnel are absolutely incredible! Most of us know that emergency services professionals attend stressful situations but we aren't necessarily aware of the level of resilience that is required to sustain those roles."
Jen was recently deployed with the CFA to provide Psychological First Aid to the communities impacted by the bush fires. "To see and be part of the kindness and dedication to healing, and have the ability to provide support, is something I felt very honoured to do," says Jen.
"I believe it's very important for our customers to take care of their staff and I'm proud of the work we do in supporting their staff every day."